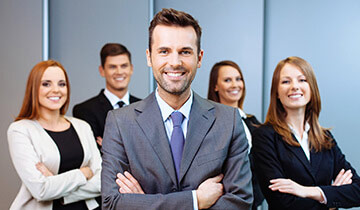 When it comes to career, we understand that choices are important. Some people want a choice of development opportunities. Others want a choice of the areas they may work in. Everyone wants a choice of rewards and benefits. At BRAC EPL Stock Brokerage we are always on the lookout for talented individuals to be a part of our dynamic and growing organization. We are looking for people whose ambition matches ours:
People with the enthusiasm, resilience, and commitment to build long term career and realize their full potential.
Team players with the drive and initiative to manage their own workload and forge their own career development.
If you are a highly motivated individual looking for a challenging and rewarding career with one of the leading independent securities broker in Bangladesh, we welcome you to apply at our organization.
So, if you're interested in joining BRAC EPL Stock Brokerage, please send you Resume/CV clearly highlighting in the subject heading "Career" and which part of the company you are interested in applying by email at the following address: jobs@bracepl.com